Our Capabilities
| | |
| --- | --- |
| | Prime Labels |
| | Digital Printing |
| | Linerless Labels |
| | Blanks |
| | Coupons |
| | Laser Sheets |
| | PAPS/PARS Labels for Customs |
| | Variable Printing & Sequential Numbering (Including Barcodes) |
| | Card Stocks |
| | UL Certified |
Marketing Labels: Give your product the shelf-appeal it deserves with quality labelling! In need of food grade labelling? Freezer adhesives? Outdoor weather resistance? UV varnish or lamination for water resistance? Whatever application you require, Access Labels can deliver.
Merchandising & Scale Labels: Generic or custom designs available to serve your every need. Add your logo to personalize or order from a collection of stock designs.
Blank Labels & Laser Sheets: We offer Avery-compatible laser sheets, thermal transfer or direct thermal blank labels, and generic or custom designs to serve your every need.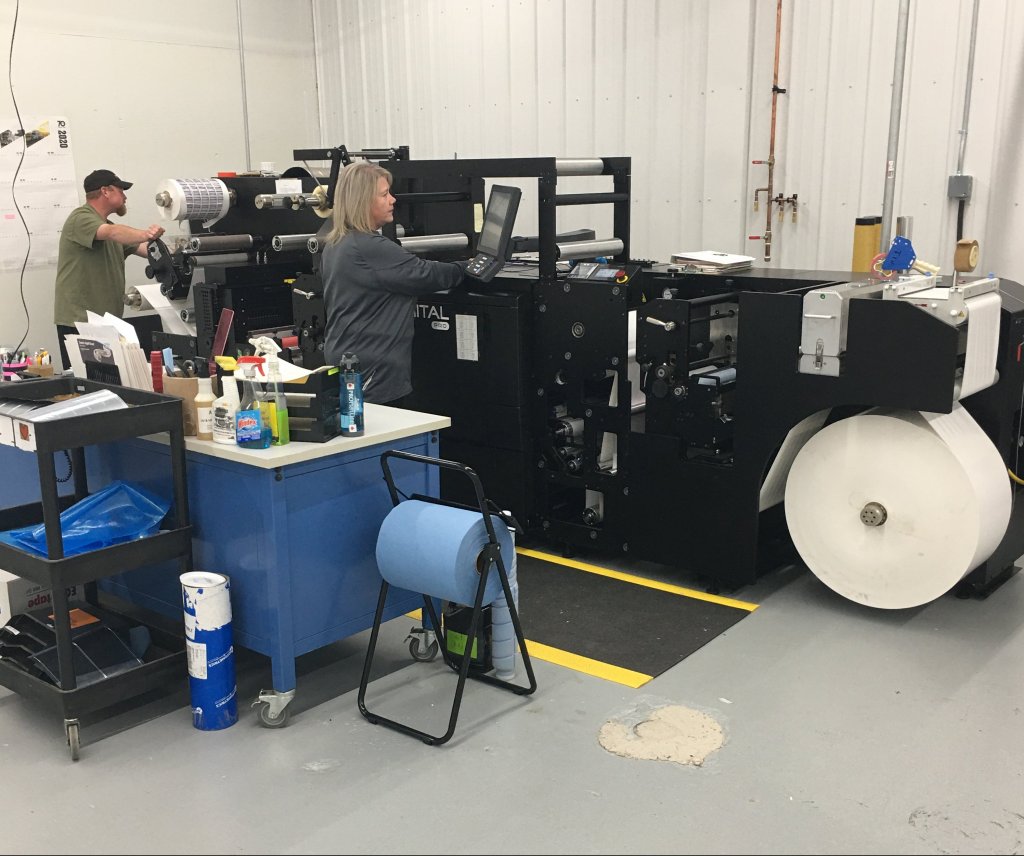 Our newest digital press!
UL Certification
We are a professional label manufacturer and as such we are also an authorized label supplier of UL labels and decals. We comply with UL's requirements for printing UL's registered certification marks. UL publishes authorized label suppliers online, and you can review our listing in the UL Online Certifications Directory. This database is the only method provided by UL to indicate that a label supplier is authorized to print UL's registered certification marks. To learn more about UL, visit www.ul.com.
ISO 9001:2015
We are also proud to be ISO 9001:2015 registered by NSF-ISR. ISO 9001:2015 specifies requirements for a quality management system where an organization needs to demonstrate its ability to consistently provide product that meets customer and applicable statutory and regulatory requirements, and aims to enhance customer satisfaction through the effective application of the system. This includes processes for continual improvement of the system and the assurance of conformity to customer and applicable statutory and regulatory requirements. For more information, visit www.iso.org.
Labellers / Printers / Dispensers
We sell ribbons as well as selling dispensers, and labellers.
We work with you to find the best equipment to suit your needs.